"ARTFUL ABSTRACTION" Exhibition - 6 May to 3 June 2023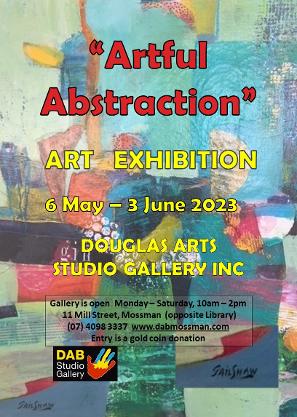 "END OF YEAR" Exhibition - 19 Nov - 17 Dec 2022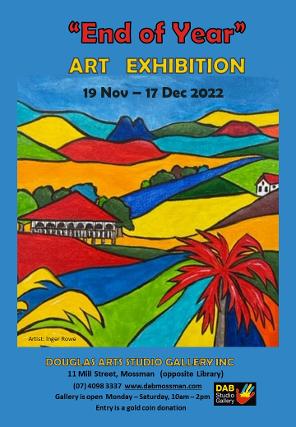 "BEHIND THE MASK" Exhibition - 6 Aug - 3 Sept 2022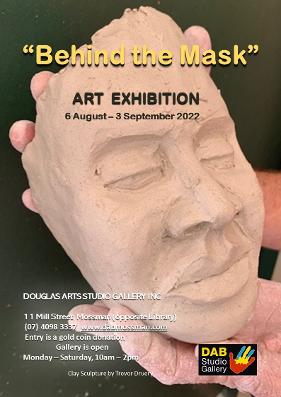 "SMALL IS BEAUTIFUL" Exhibition - 30 April - 28 May 2022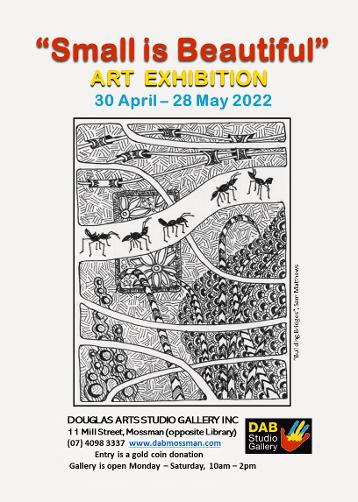 "END OF YEAR" Exhibition - 13 Nov - 11 Dec 2021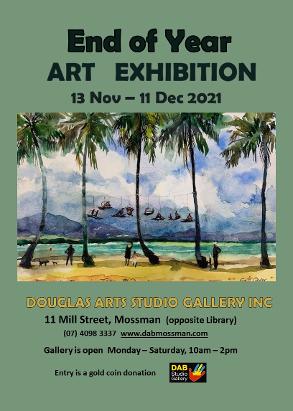 "PERSPECTIVES" Exhibition - 31 July - 28 August 2021
"OUR PARADISE" Exhibition - 1 May - 29 May 2021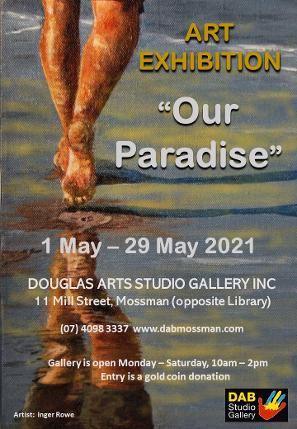 "A Memorial Art Exhibition of Alison Gotts Paintings" 18 to 26 October 2019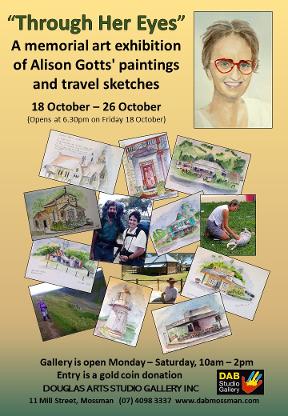 "OUT THERE" Exhibition - 28 Sept to 12 Oct 2019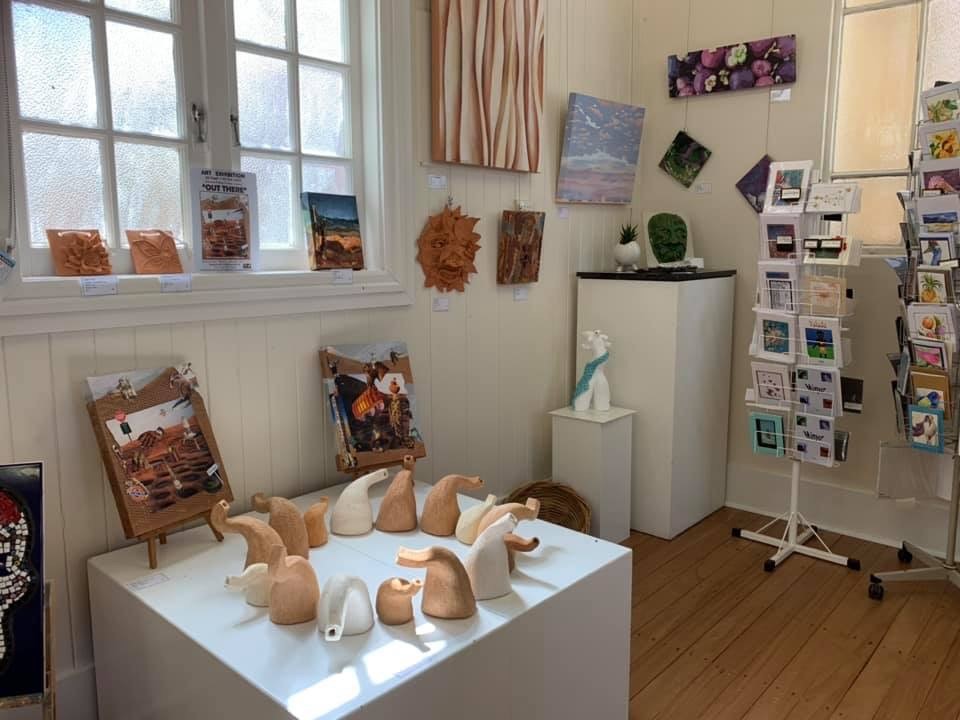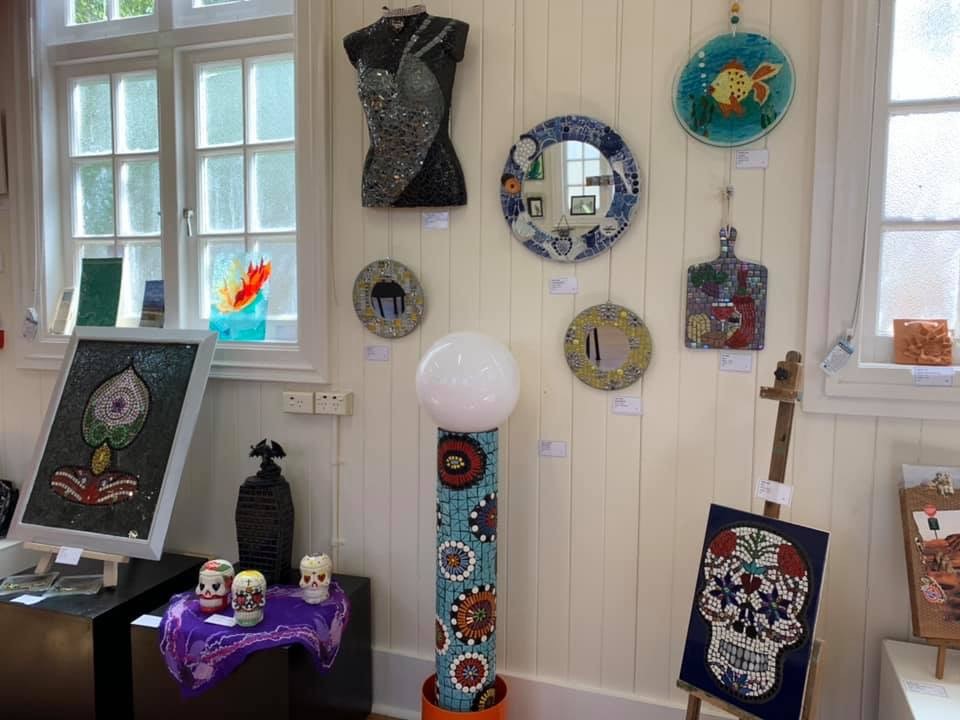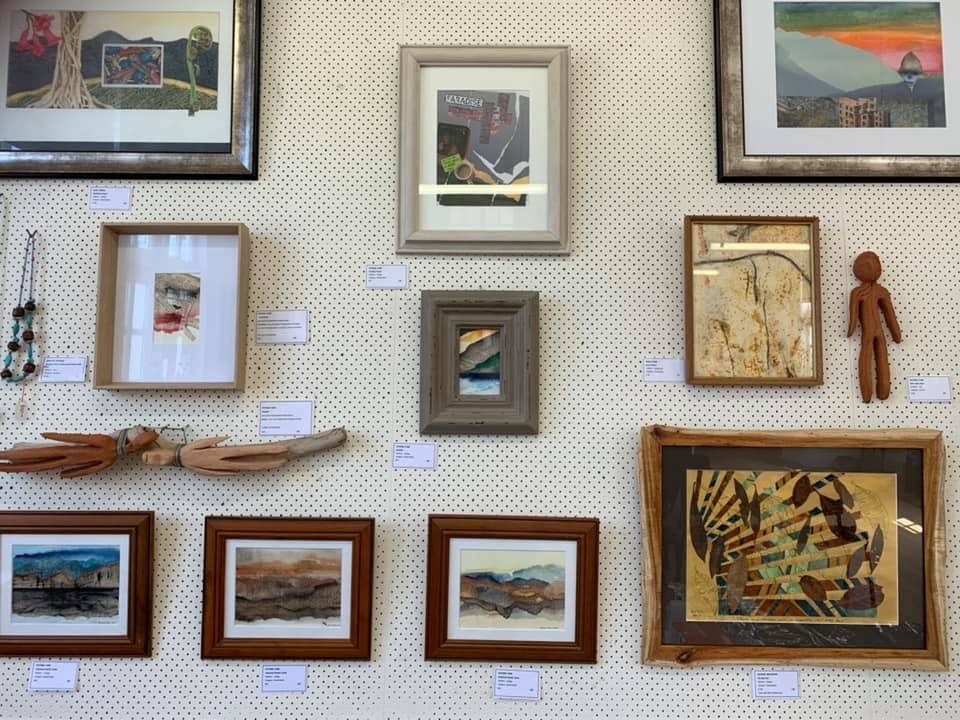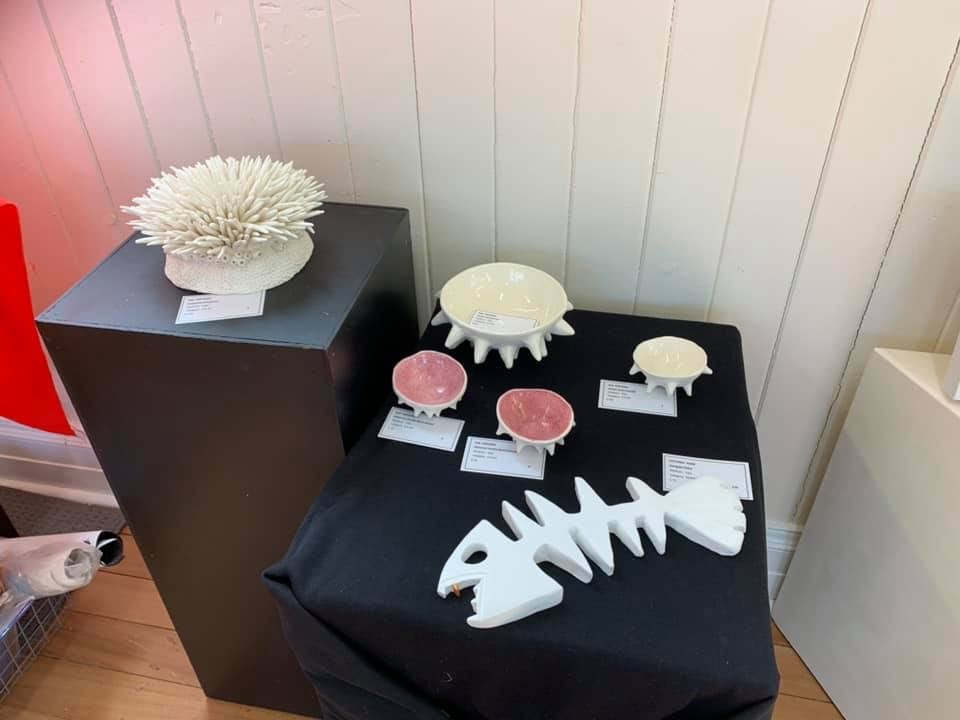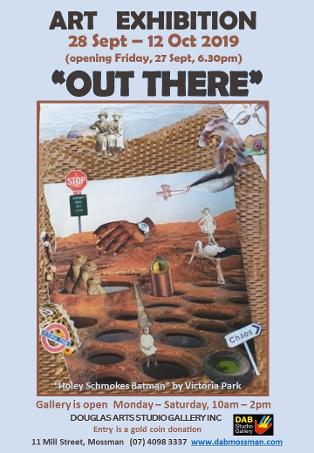 "This is Mossman" Exhibition - 27 July to 10 August 2019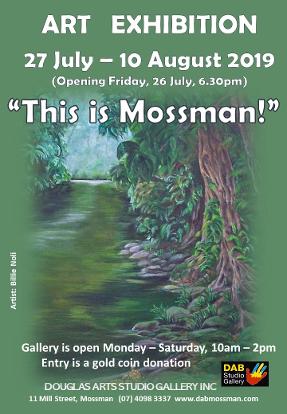 "Silver and Sunshine" Exhibition - 11 May to 1 June 2019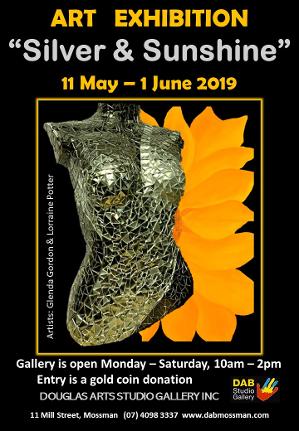 End of Year Exhibition - 1 to 15 December 2018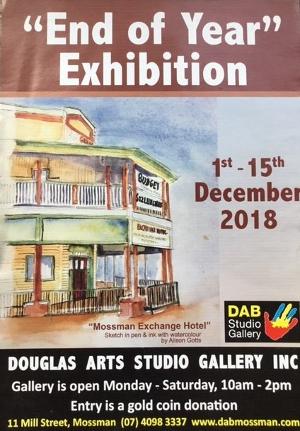 "Things with Wings" Exhibition - 6 to 20 October 2018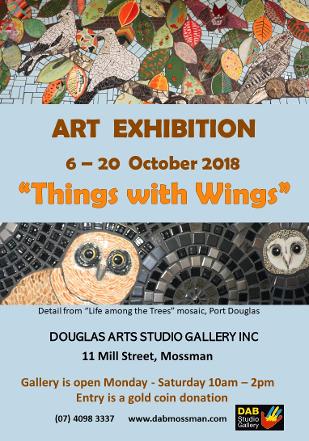 "Black and White" Exhibition - 28 July to 11 August 2018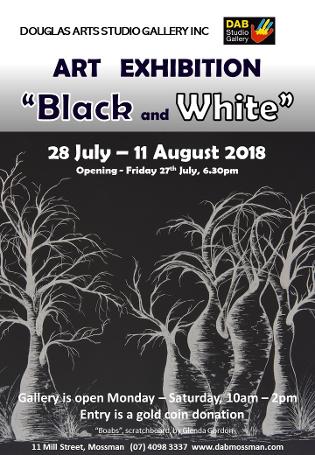 "Tropical Magic" Exhibition - 19 May to 2 June 2018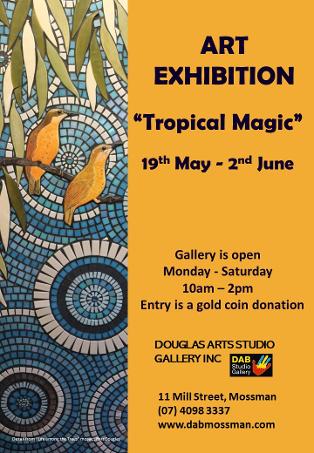 End of Year Exhibition - December 2 to 16 Dec 2017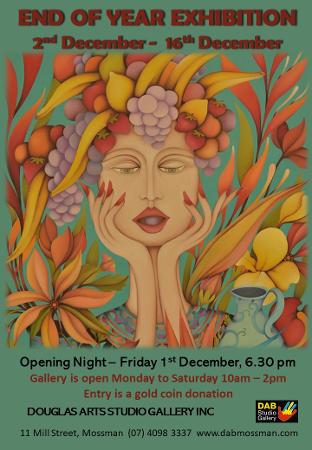 Mid-Year Exhibition - July 2017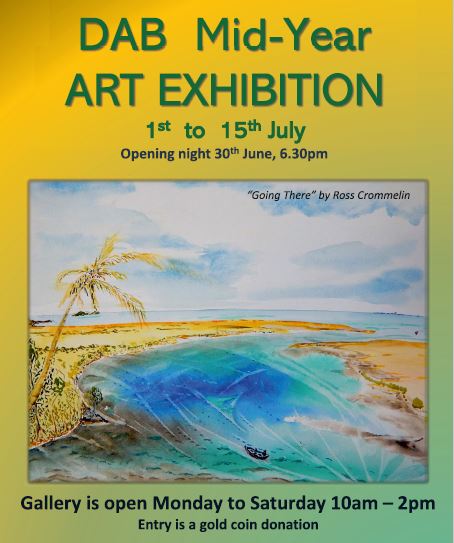 END OF YEAR EXHIBITION - DECEMBER 2016
MID YEAR EXHIBITION - JUNE 2016
Visit our Facebook Page to see morephotos of the opening night
END OF YEAR EXHIBITION - December 2015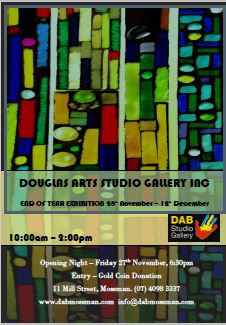 Click here to visit our Facebook page and view the photo albums
taken on opening night and some of the artworks.




END OF YEAR EXHIBITION - DECEMBER 2014
Click here to visit the photos taken at the opening night and some of the artworks.
END OF YEAR EXHIBITION - DECEMBER 2013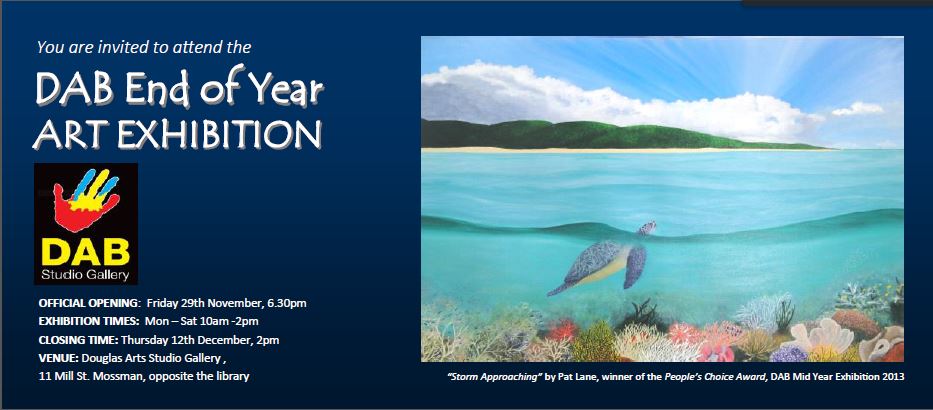 TROPICANA BOTANICA - AUGUST 2013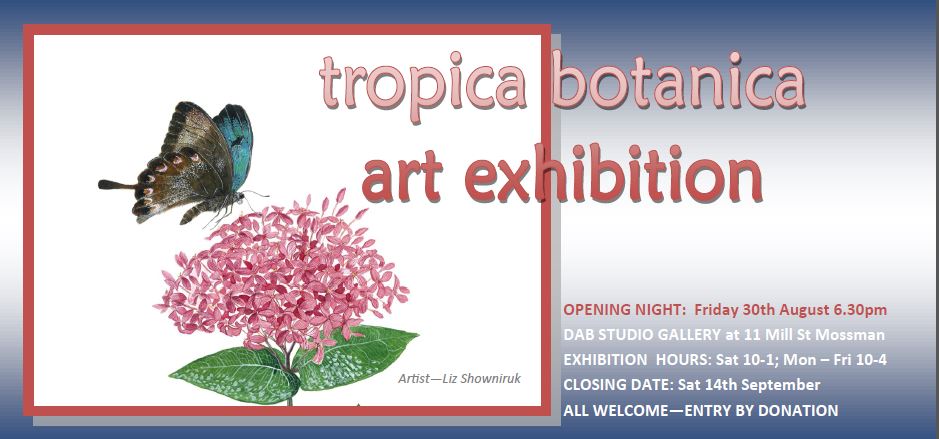 END OF YEAR EXHIBITION - DECEMBER 2012
Visit our Facebook page to view the opening night. Photos taken by Ruth Ross


CAIRNS SHOW - DAINTREE MARKETING STAND - JULY 2012
DAB artists provided the paintings for the show display and it looked great!


MID YEAR EXHIBITION - JUNE 2012
Visit our facebook page to the the photo abum of the exhibition, held at Douglas Arts Base, opened by Liz Collyer, Cairns Regional Council. Congratulations to Inger Rowe, who won the People's Choice Award for her painting 'Blue Berries'.


END OF YEAR EXHIBITION 2011
was opened by Chris Stannard, from The Tanks, in Cairns. About 75 people attended. The People's Choice Award was won by Phillipa Fagg for her portrait in oils of a young Aboriginal girl. If you would like to see some of the images of the artwork visit our photo album on Facebook. Thanks to Ruth Ross for taking the photographs.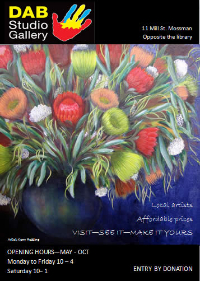 OLDER IS BOLDER EXHIBITION

August 2011 This was held in conjunction with Seniors Week and celebrated the artwork developed by DAB members who are in their mature years.

If you would like to see some of the artists visit our photo album on Facebook and view the images taken by DAB member and photographer Ruth Ross of the exhibition.

Artists featured included:
Tricia Fay, Rhona Eastment, Gwen Beitzel, Kerry Phillips Turner, Diana Clifford, Pat Lane, Andrew McPhee, Betty Corcoran, Dany Alford, Denise Henry, Sonia Edwards, Sue Perry, Ellen Terrell, Dot Price, Linda Ireland,Joy Shand-Culley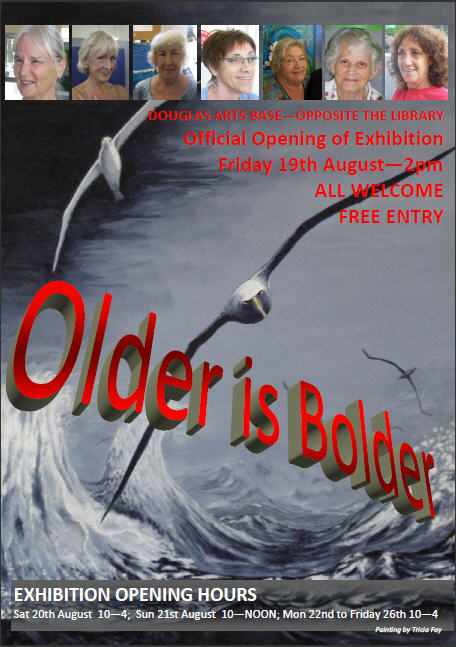 MID YEAR EXHIBITION 2011
Opened by Mayor Val Schier, and about 130 people attended. The People's Choice award was won by Gwen Beitzel for her painting - A Basket of Figs. If you would like to see some of the images of the artwork visit our photo album on Facebook.
HALF YEARLY SHOW 2010
This was held in June this year and was officially opened by Deputy Mayor Margaret Cochrane. The Exhibition was very well attended by our members and community. The work shown was of a wide range of styles and subject matter, and showcased the results of a semester's work by nearly all of our students from nine years of age to 79! Thanks to all of our wonderful artists for your support and lovely work! We had paintings, drawings, pottery, sculpture. mosaics and photography on display. Our artists are a wonderful and talented group!
END OF YEAR EXHIBITION 2010
This Exhibition was opened on 10th December. Nearly all students supplied at least one artwork towards this show. The end result was a stunning display of work that impressed all who came to visit. Congratulations to DAB artists for a brilliant effort. The paintings, drawings, fibre arts, ceramics and mosaics were all of a very high standard this year!
SOLO SHOWS
THE WAY I SEE IT - Yoshiko Kirby - 7th-20th October 2009 - Yoshiko's exhibition was run in conjunction with the Port Douglas GO TROPPO Arts Festival. It was held at the DAB premises, and was a showcase for the work she has produced since she became involved with DAB. This exhibition was a very popular event, and her work is always spectacular.
PAINTINGS - Kerri Redding - opened Friday 6th November 2009 at the Atherton Foyer Gallery, Mabel Street, Atherton. Opened by Ludij Peden, with a weekend of art that locals and out-of-towners alike could join in. This very "arty" weekend included a group painting session on Saturday 9.30 am at Halloran's Hill overlooking Atherton.

FAVOURITE - Kerri Redding - opened in April 2010 at the Atherton Library, with a very successful showing of her latest works. An exciting and colourful exhibition.
DAB DUETS
FOR THE LOVE OF IT: Dany Alford and Inger Rowe - September 2009- pottery, ceramic sculptures and painting. These two ladies have been loyal students for some time now, and have progressed from beginner to advanced artists in pottery and painting. Both have developed a wide range of artworks over time, and their enthusiasm and willingness to explore new approaches in their art making have resulted in stunning results.
PERSONAL INSPIRATIONS: Ruth Ross and Glenda Gordon - April 2010 - stunning paintings, drawings and photography by two lovely ladies with an eye for local colour.
PERFECTION: Lisa Staunton and Mim Hayward - November 2009- paintings large and small. From small steps large ones emerge. Both Mim and Lisa have become staunch supporters of DAB. They have developed individual styles and subject matter, and both have a passion for beautifully planned and executed paintings that record their world in stunning detail.
OUT OF THE BLUE: Michaela Bohm and Terry Delaney - August 2010 - a selection of stunning textural works by two artists with a very creative flair.
OTHER VENUES
Douglas Arts Inc is proud to be involved with the following venues and gratefully recognises their support of our artists by providing exhibition spaces for the work our students provide. We welcome the involvement of all community groups and organisations to celebrate the artistic expression of our shire.
ATHERTON
The Atherton Regional Art Gallery community has supported DAB by providing exhibition space in their Foyer Gallery to showcase the work of DAB students in groups and individually. These exhibitions run at various times so stay tuned for more information as it comes.
THE MOSSMAN LIBRARY
We highly appreciate the support of our local library who have always welcomed our artists to exhibit their work in the public spaces. This encourages our community to support DAB and become involved in some way. The library is a very important resource for our artists for research as well as exhibition, and we thank them all for their support.
ANZ BANK
The ANZ Bank Mossman Branch have been very supportive of DAB by providing exhibition space in the public areas of their branch, publicity and highly appreciated donations for our activities. The staff of the ANZ are friendly and very helpful, and we have been proud to be part of their 'family'.
MOSSMAN COUNCIL CHAMBERS
The foyer of the Council Chambers at Mossman is available for use by local artists and groups to exhibit and showcase their work throughout the year. Contact the Mossman branch of the Council offices for further information or talk to your DAB tutor to discuss the possibilities.
OTHER EXHIBITIONS
The DAB facilities are also available for hire by other community groups and artists to hold activities and exhibitions. Some examples are: High School art and photography exhibitions, Orchid Society workshops, or meetings for music, drama, writing and poetry groups, and socials for any local group. Contact us on our website or leave a phone message to discuss options for your next activity.
DAB is also very happy to support local businesses by supplying artworks for display in foyers and offices that are available for sale as well. Contact DAB for details and options.