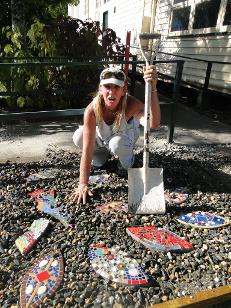 DAB Art Classes
DAB offers a wide variety of art classes and groups which are suitable for both beginners and the more experienced artists. Details of the different types of classes are provided below.
Workshops – these are all tutor-led sessions. Workshops can be half day (approx. 3 hours), whole day or a weekend workshop (participants would attend on both Saturday and Sunday).
Courses – these are all tutor-led. Courses run on a particular day for a number of weeks e.g. 4 or 6 weeks.
· Workshop & Course Enrolments – you need to enrol for all workshops and courses, and when your enrolment is confirmed you will be asked to pay in advance to ensure that your enrolment is held.
· To Enrol – either ring DAB on (07) 4098 3337; visit DAB (11 Mill St, Mossman); or email info@dabmossman.com and mark your email "Attention Enrolments".
Casual Classes – these are all tutor-led. Casual Classes generally run for 3 hours and you do not need to book in advance.
Peer Groups – these are not tutor-led. Peer Groups are a fun and friendly art session where participants bring along their own art projects to work on. Limited support may be offered by others in the group. Please Note: You must be a DAB member to participate in a Peer Group.
Please refer to the Program for full details of all DAB art classes, including costs and dates.